Alberuni M. Zamah, MD, PhD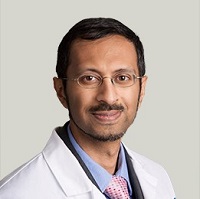 At the University of Chicago Medicine, our reproductive endocrinologists offer advanced care for female and male infertility. We provide a wide range of treatments for women and men, from drug therapy with artificial insemination to in vitro fertilization (IVF) with intracytoplasmic sperm injection (ICSI).
Our experts provide highly specialized treatment for women experiencing infertility or recurrent pregnancy loss due to:
Blocked fallopian tubes
Endometriosis
Hormonal disorders
Incompetent cervix (cervical insufficiency)
Irregular or absent menstrual cycles
Male factors
Polycystic ovarian syndrome (PCOS)
Premature menopause
Additionally, our team of dedicated specialists helps diverse families, including heterosexual couples, LGBTQ couples and individuals, who seek:
Donor eggs
Donor sperm
Fertility preservation
Gestational carriers
Pre-implantation genetic screening or diagnosis
As a Society for Assisted Reproductive Technology (SART) member clinic, the Center for Reproductive Medicine and Fertility upholds the highest standards of care.