Lisa White, IVF Life Coach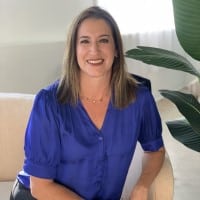 Lisa White is a holistic IVF Life Coach, occupational therapist, #1 best selling author of 'HOLD ON, BABY' and host of the 'SOULFUL IVF' podcast.
She is the founder of IVF Manifesting A Miracle and creator of the 'IVF Soul Align Method – A method she personally lived and now guides other women through. Lisa is passionate about supporting women with a holistic approach focusing more on IVF Energetics and Mindset in addition to utilizing a 20+ year lens from her occupational therapy background.
An IVF mama herself, she navigated the emotional ride of IVF while holding on for one healthy embryo. She believes one's path to motherhood through IVF can be one of more joy, ease, and magic.
Lisa offers private 1:1 coaching support as well as intimate group support. Visit her website www.ivfmanifestingamiracle.com to book a complimentary call and find additional resources.