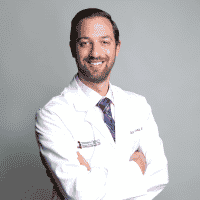 Offices:
Jacksonville IVF Center:
8149 Point Meadows Way
Jacksonville, FL 32256
Jacksonville South:
14540 Old St. Augustine Rd., Bldg 2 Ste. 2497
Jacksonville, FL 32258
Tallahassee:
1405 Centerville Rd, Suite 4200 Dogwood Blg.
Tallahassee, FL 32308
Dr. Ian Waldman comes to Brown Fertility from Brigham and Women's Hospital, at Harvard Medical School, where he completed his Reproductive Endocrinology and Infertility (REI) fellowship and was a recipient of a National Institute of Health (NIH) grant to study genetics and endometriosis.
Dr. Waldman's expertise is multifaceted with national recognition and multiple awards in advancing the fields of Reproductive Surgery, endometrial receptivity, recurrent pregnancy loss, polycystic ovary syndrome (PCOS), diminished ovarian reserve, unexplained infertility, endometriosis, and optimizing IVF/ICSI outcomes.