Fertility Centers of Illinois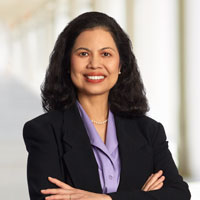 Offices:
28373 Davis Parkway, Suite 502
Warrenville, Illinois 60555
907 N. Elm Street, Suite 200
Hinsdale, Illinois 60521
Dr. Meike Uhler is board-certified in both Obstetrics and Gynecology and Reproductive Endocrinology and Infertility. She completed her residency in Obstetrics and Gynecology at Northwestern University in Chicago, followed by a fellowship in Reproductive Endocrinology and Infertility at the University of California, Los Angeles. Most recently, Dr. Uhler is a Clinical Professor of Obstetrics and Gynecology on the faculty at Loyola University School of Medicine. Her research interests and scientific publications focus on the evaluation and treatment of female and male infertility.