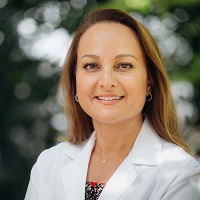 Offices:
2021 K Street NW, Suites 101 and 701
Washington, DC 20006
Belcher Pavilion
2000 Medical Parkway, Suite 308
Annapolis, MD 21401
10630 Little Patuxent Parkway, Suite 305
Columbia, MD 21044
Dulaney Center II
901 Dulaney Valley Road, Suites 100 and 616
Towson, MD 21204
3010 Crain Highway, Suite 201
Waldorf, MD 20601
Ballston Metro Center
901 N. Stuart St., Suite 610
Arlington, VA 22203
Cigdem ("Cori") Tanrikut, MD, FACS, is a board certified Urologist at Shady Grove Fertility. She graduated summa cum laude from the University of Pennsylvania and earned her medical degree from the Georgetown University School of Medicine. She completed her urologic surgery residency training at Massachusetts General Hospital (MGH)/Harvard Medical School, and then continued on to Weill Cornell Medical College in New York to pursue a fellowship in male infertility and microsurgery.
Upon completing her fellowship training, she became the Director of Male Reproductive Medicine at the MGH Fertility Center. While at Harvard, she was an Associate Professor in Surgery at Harvard Medical School. In 2015, she was named the Quality Chair for the MGH Department of Urology, and in 2017, she became the President of the Society for Male Reproduction and Urology. Dr. Tanrikut's research endeavors include assessing how lifestyle and medications may impact male reproductive health, sperm banking trends, and sperm-related factors to optimize fertility treatment outcomes. Dr. Tanrikut is available for new patient appointments at several Shady Grove Fertility offices throughout the Baltimore area.