Linda Strano Burton, LPCA
Linda Strano Burton Counseling & Coaching Services, PLLC
4207 Gardendale Suite, B103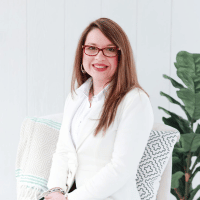 Dr. Linda Strano Burton has been an Independent Fertility and Family Coach in San Antonio since 2015 and a licensed mental health therapist since 2021.
Her personal struggle with infertility was the primary catalyst in her personal and professional life. While going through years of fertility treatments, Linda also pursued her graduate studies. She received her PhD in Human Development and Family Sciences at the University of Texas at Austin in 2015, completing her dissertation study on The Infertility Treatment Experience. Dr. Strano Burton recently earned her second master degree in Clinical Mental Health Counselling providing her the opportunity to serve the infertility community in a more holistic and compassionate way.
Following her cancer diagnosis and treatments, Linda has expanded both her counselling services and volunteer work to embrace cancer patients.
She is a proud volunteer for RESOLVE, hosting local and nationwide support groups, as well as holding the annual San Antonio Walk of Hope. She also serves as a founding member of the RESOLVE Inclusion Council Committee.
Recently Linda has joined the Thrivewell Cancer Foundation and is hosting therapeutic support groups for cancer patients and survivors.