John M. Storment, MD, FACOG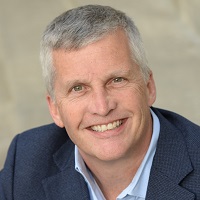 Offices:
500 Rue de la Vie, Suite 510
Baton Rouge, LA 70817
206 East Farrel Road
Lafayette, LA 70508
About Dr. Storment:
A 1992 graduate of Louisiana State University Medical School, Dr. Storment completed a residency in Ob/Gyn at UT Health Science Center in Houston, TX, and a fellowship in Reproductive Endocrinology at the University of Vermont College of Medicine in Burlington, VT. Dr. Storment is board certified in Obstetrics & Gynecology and Reproductive Endocrinology and Infertility. He specializes in advanced infertility treatments of in vitro fertilization (IVF), intracytoplasmic sperm injection (ICSI), and preimplantation genetic screening. He is currently the medical director of the FertilityAnswers network of clinics that serve couples seeking treatment for infertility in over two-thirds of the state of Louisiana.
Dr. Storment has been a Clinical Associate Professor with LSU School of Medicine since 1999. Dr. Storment is a member of American Congress of Obstetricians and Gynecologists, American Society for Reproductive Medicine, Society of Reproductive Surgeons, Louisiana State Medical Society, Lafayette Parish Medical Society, American Association of Gynecological Laparoscopists.