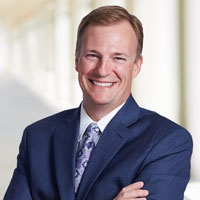 Offices:
900 North Kingsbury, Suite RW6
Chicago, Illinois 60610
907 N. Elm Street, Suite 200
Hinsdale, Illinois 60521
Dr. Christopher S. Sipe is board certified in Obstetrics and Gynecology and in Reproductive Endocrinology and Infertility (REI), and has been practicing medicine since 2003. He completed his residency training at Northwestern University, where he received numerous awards for excellence in laparoscopic and hysteroscopic surgery. Following residency, Dr. Sipe started a successful Obstetrics and Gynecology practice and was chosen by Consumers' Research Council of America as one of "America's Top Obstetricians and Gynecologists." He completed fellowship training in Reproductive Endocrinology and Infertility at the University of Iowa.
Dr. Sipe is well published and has presented at both national and international forums focusing on improving a couple's fertility. His clinical expertise encompasses infertility, menstrual irregularities, and polycystic ovary syndrome. Dr. Sipe's warm, engaging personality has been praised by patients, as has his excellence in personalized patient care.