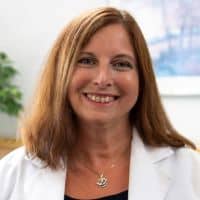 Dr. Wendy Schillings is a board certified reproductive endocrinologist and infertility specialist who joined RADfertility in 2019 with over 25 years of experience. For the first 10 years of her career, Dr. Schillings helped patients grow their families while serving as a member of the teaching faculty for various medical schools. She then took that experience and ran a practice for over 10 years.
When Dr. Schillings entered the field, IVF was in its infancy and she just knew it was going to change people's lives. As RADfertility's Medical Director of Fertility Preservation, Dr. Schillings helps individuals preserve their future fertility prior to cancer treatment or for personal reasons through egg, sperm, or embryo freezing.
Dr. Schillings is a strong believer in personalized care and works beside her patients to educate them about fertility treatments and diagnoses so that they feel empowered. Dr. Schillings has authored several publications and lectured extensively.
Offices:
Eden Hill Medical Center
200 Banning Street, Suite #240
Dover, DE 19904
4735 Ogletown-Stanton Road
MAP 2, Suite 3217
Newark, DE 19713
Silverside Medical Center
2700 Silverside Road, Suite 2A
Wilmington, DE 19810