Isaac E. Sasson, M.D., Ph.D.
945 Chesterbrook Boulevard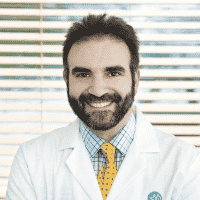 Isaac E. Sasson, M.D., Ph.D., is a board certified reproductive endocrinologist at Shady Grove Fertility in Chesterbrook, PA. Dr. Sasson received his medical degree and doctorate in genetics from Yale Medical School. He went on to complete his residency in Obstetrics and Gynecology at Yale-New Haven Hospital and his sub-specialty training in Reproductive Endocrinology and Infertility at the Hospital of the University of Pennsylvania in Philadelphia. Dr. Sasson is available for new patient appointments at Shady Grove Fertility's Chesterbrook office located in PA.