Jeffrey B. Russell, MD, FACOG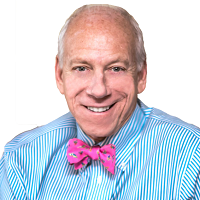 Delaware Institute for Reproductive Medicine is a leading Infertility & IVF Center specializing in treatment of all aspects of male and female infertility. Dr. Jeffrey Russell and his team use an individualized approach to the diagnosis and management of reproductive problems, and are constantly up-to-date on the cutting edge of infertility treatment.
The first IVF pregnancy in Delaware, the first ICSI pregnancy in the region, and the first immature egg pregnancy in the United States were achieved by Dr. Russell in our state of the art facility. We understand the medical obstacles, financial stresses, and emotional impact infertility treatment has on patients and have many plans and programs in place to address all of your concerns; from diagnosis to treatment and finances.