Jessica R. Rubin, MD, MSCI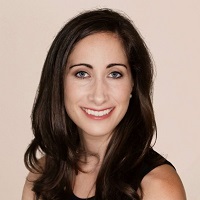 Jessica R. Rubin, MD, MSCI, returned to her hometown of Atlanta to join the RBA team of physicians in 2018. She received her B.S. degrees in Science, Technology and Society as well as Hispanic Studies at Vassar College. Dr. Rubin earned her medical degree from the Medical College of Georgia. Motivated by her interest in women's health, she completed a four-year residency at Emory University and is board certified in Obstetrics and Gynecology. Her residency training reinforced her passion for helping couples with reproductive struggles.
Dr. Rubin's primary clinical interests include fertility preservation, in vitro fertilization, polycystic ovarian syndrome, third party reproduction, and diminished ovarian reserve. Additionally, Dr. Rubin focuses on fertility preservation for women before and after cancer therapy. She is a passionate patient advocate who is dedicated to providing a high-quality, individualized approach to fertility medicine.