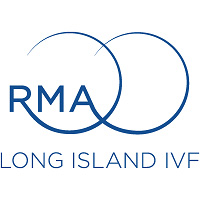 Offices:
8 Corporate Center Drive, Suite 101
Melville, New York 11747
100 Hospital Road, Suite 202
East Patchogue, New York 11772
877 Stewart Avenue, Suite 24
Garden City, New York 11530
500 Montauk Highway, Suite A
West Islip, New York 11795
2001 Marcus Avenue, Suite N213
New Hyde Park, New York 11042
2500 Nesconset Highway (Rte 347), Building 19A
Stony Brook, New York 11790
At RMA Long Island IVF, our approach to providing infertility care centers around providing the best care on an individualized basis. We start with the finest physicians who have the highest possible qualifications and national certifications. Our team has the full range of infertility technologies and treatments available to provide you with the safest, most effective personalized treatment plans. All of this is provided in cutting edge, convenient facilities. Our fertility programs clearly demonstrate a commitment to patient comfort, safety and success. Besides meeting their fertility diagnosis and treatment needs, RMA Long Island IVF provides emotional support and stress reduction through the Mind Body program. Our financial counseling staff works with each patient to select from many affordable payment options to make your fertility treatment less financially stressful. Our success rates consistently surpass national averages.