Vayda Mental Health Collaborative
299 Coon Rapids Blvd NW, Suite 100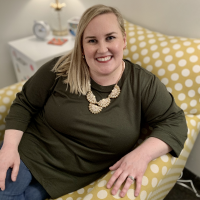 I would be honored to be a part of your journey. My approach to working with individuals and families is collaborative and relational. I value taking the time to first establish a safe and secure therapeutic relationship. This is the only way any therapeutic progress can occur.
I don't have the answers and I certainly don't know everything (far from it). You are the expert on your own experience. I will work hard to meet you where you are, provide a nonjudgmental and compassionate environment to allow for your healing to unfold. You do not have to face your pain alone. During our work together you will be heard, supported, challenged, + empowered.
It is an integral part of my mission to support folx impacted by reproductive health challenges, including infertility, pregnancy+ birth trauma, postpartum difficulties, + maternal mental health. I have a unique specialty and clinical understanding as my own journey to parenthood was disrupted and painful. When I say I hear you as you describe the heartbreak, I mean I really hear you. Let's create a space where you can make meaning of your story and feel empowered towards acceptance, change, and healing. I also have specific training in reproductive mental health concerns/infertility and in the delivery of evidenced-based treatments for trauma/PTSD (Eye Movement Desensitization + Reprocessing/EMDR
I look forward to connecting! Email me at dr.novak@vaydamentalhealth.com to get started.