Marissa Nelson LMFT CST CSE
2490 Market St NE, Unit 250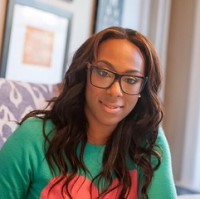 Nobody ever prepares you for what to expect when you're not expecting. The complex web of emotions, silence, frustration, anger and humiliation can be extremely overwhelming, and ultimately take a toll on your self-esteem and your relationship.
Infertility can break your heart, but it doesn't have to tear your relationship apart. Get the emotional support and tools needed to regain closeness and successfully navigate the path forward on your journey to parenthood.
IntimacyIVF is a platform dedicated to the emotional healing and growth of couples going through infertility. We care about your relationship thriving through this process. No matter where you are in your fertility journey, this is a safe space to explore yourself and relationship while being a part of a positive and uplifting community that believes in the sacredness of your story.
Marissa Nelson is a Licensed Marriage & Family Therapist (LMFT), Certified Sex Therapist (CST) and Certified Sexuality Educator (CSE) who has been helping couples and singles for the past decade. Marissa is the founder of IntimacyMoons, the premier luxury retreat experience voted "Best Couples Retreat" by Women's Health, LiveStrong, Bustle & Black Enterprise Magazines.
Marissa holds a Master's degree in Marriage & Family Therapy from Drexel University and a B.S. in Sociology from Florida State University. She earned her Certificate in Sexual Health & Sex Therapy from the University of Michigan. She is a member of American Association of Reproductive Medicine (ASRM), Resolve, American Association of Sexuality Educators, Counselors & Therapists (AASECT) and American Association of Marriage & Family Therapists (AAMFT). Marissa lives with her husband and daughter in Washington, D.C.