761 Main Avenue Suite 200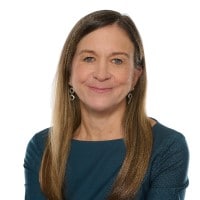 Dr. Cynthia Murdock is a staff physician and a fertility specialist in Reproductive Medicine at Illume Fertility. She is board-certified in Obstetrics and Gynecology and in Reproductive Endocrinology and Infertility.
Dr. Murdock earned a BA in biology at Cornell University and an MD at Creighton University School of Medicine where she graduated magna cum laude. She completed her residency at Creighton University Medical Center where she was named Berlex Best Teaching Resident. In 2003 she completed a fellowship in Reproductive Endocrinology and Infertility at the National Institutes of Health.
An experienced researcher, Dr. Murdock has contributed to numerous peer-reviewed studies and presented at several of the most prestigious conferences in the field of reproductive medicine. The focus of much of her research has been on estrogen receptors, hypothalamic neuron function, and precocious puberty.