260 Long Ridge Road, Entrance B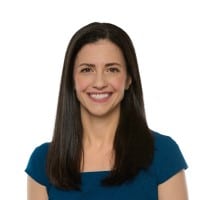 Dr. Laura Meyer graduated magna cum laude from Duke University, and earned her medical degree at the NYU School of Medicine, where she was awarded the Solomon and Dora Shapiro award for excellence in scholarship, personality and character. She went on to complete her residency in obstetrics and gynecology at New York Presbyterian Hospital- Weill Cornell Medical Center. During residency, she was appointed Administrative Chief Resident and was the recipient of the Distinguished Housestaff Award by the Cornell Alumni Council and the Outstanding Laparoendoscopic Resident by the Society of Laparoendoscopic Surgery. She subsequently completed fellowship training in reproductive endocrinology and infertility at the Ronald O Perelman and Claudia Cohen Center for Reproductive Medicine and Infertility at Weill Cornell Medical College. Prior to joining Illume Fertility, Dr. Meyer was an Assistant Professor at NYU School of Medicine.
Dr. Meyer has extensive experience in ovulation induction, egg freezing, in vitro fertilization, preimplantation genetic testing, and recurrent pregnancy loss. Her areas of interest include reproductive genetics, third party reproduction (donor sperm, donor egg, and gestational surrogacy), and medical fertility preservation for girls and women with cancer. Dr. Meyer is a fellow of the American College of Obstetrics and Gynecology and a member of the American Society for Reproductive Medicine and the Society for Reproductive Endocrinology and Infertility. She speaks Spanish.