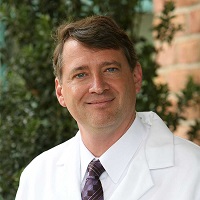 Offices:
Belcher Pavilion
2000 Medical Parkway, Suite 308
Annapolis, MD 21401
1647 Woodbrooke Dr.
Salisbury, MD 21804
Jeffrey L. McKeeby, M.D., was the program director of assisted reproduction at Walter Reed Army Medical Center in Washington, D.C., from 2001 to 2003. He is board certified in obstetrics and gynecology and reproductive endocrinology.
Originally from New York, Dr. McKeeby received an undergraduate degree from Hope College in Holland, MI, and his medical degree from Georgetown University in Washington, D.C. He served in the U.S. Navy on active duty for 14 years and achieved the rank of Commander.