Erin Mccollough, Certified Life Coach & Hypnotherapist, RYT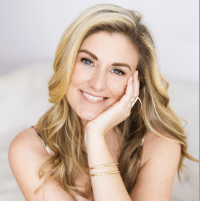 Erin Mccollough offers affordable online programs to help women navigate the stress of infertility, IVF, and trying to conceive using mind/body science practices and both group and individual fertility coaching.
Errin Mccollough is a certified life coach, hypnotherapist, yoga & meditation teacher and Reiki practitioner with over 25 years of experience including 15 years at a fertility clinic.
The NURTURE offering at Fertile Hope is a self-navigated mental health program in app form that contains hundreds of online, on-demand, and cycle-specific practices that are SAFE for you to practice no matter where you are in your fertility journey (including pregnancy). These practices include:
Yoga for Fertility- to increase reproductive function and balance hormones
Meditation for Fertility- for stress and anxiety reduction
Hypnosis for Fertility- to calm and heal
Fertility Coaching- for guidance, clarity, and transformation
Support groups – for understanding, connection, and learning
Get access for free here: https://fertilehopeyoga.com/register/.