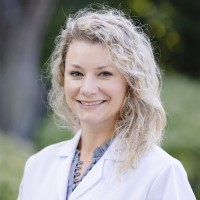 Offices:
2000 Medical Parkway, Suite 308
Annapolis, MD 21401
720 Aliceanna St., Suite 300
Baltimore, MD 21202
10630 Little Patuxent Parkway, Suite 305
Columbia, MD 21044
Dulaney Center II
901 Dulaney Valley Road, Suites 100 and 616
Towson, MD 21204
3010 Crain Highway, Suite 201
Waldorf, MD 20601
Jessica Marinaro, MD, is a urologist with sub-specialty expertise in male infertility and microsurgery. Dr. Marinaro graduated with distinction from the University of Virginia in Charlottesville, Virginia, and earned her medical degree from Virginia Commonwealth University in Richmond, Virginia. She completed her urologic surgery residency training at MedStar Georgetown University Hospital in Washington, D.C.,and then pursued additional fellowship training in male infertility and microsurgery at Weill Cornell Medicine in New York City.  
Dr. Marinaro's research interests include microsurgical management of male infertility, sperm DNA fragmentation, and optimizing outcomes for men with severe infertility, among others. She is a member of the American Society for Reproductive Medicine (ASRM), the American Urological Association (AUA), the Society for Male Reproduction and Urology (SMRU), and the Society for the Study of Male Reproduction (SSMR).