8200 E. Belleview Avenue, Suite 615-E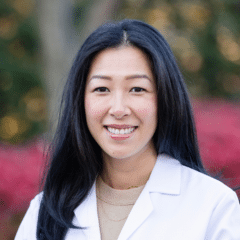 Ivy L. Lersten, MD, is board certified in obstetrics and gynecology (OB/GYN) and board eligible in reproductive endocrinology and infertility (REI). Dr. Lersten earned her medical degree at the University of Iowa Carver College of Medicine, graduating in the research distinction track. She then completed her residency in OB/GYN at the University of Colorado School of Medicine, Anschutz Medical Campus in Aurora, Colorado where she was also an education chief resident. She stayed at the University of Colorado to complete her REI fellowship.
As an avid researcher, Dr. Lersten received ASRM's Fertility Preservation Special Interest Group Prize Paper Award for her work on fertility preservation. The award-winning study, Ovarian Response and Anti-Mullerian Hormone in Fertility Preservation Versus Elective Oocyte Cryopreservation Cycles, concluded that patients with a recent cancer diagnosis can expect comparable results from fertility preservation treatment to those who are undergoing elective egg-freezing. She is interested in ovarian biology and furthered her knowledge studying ways to optimize ovarian tissue cryopreservation in fellowship which culminated in an international oral presentation at the Society of Reproductive Investigation.