Reproductive Science Center
15066 Los Gatos Almaden Road Suite 110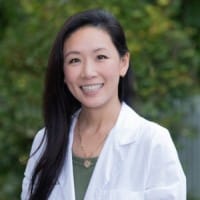 Dr. Malinda Lee earned her Bachelor of Science in biological sciences from Stanford University, graduating with honors and distinction. She later received both her medical degree at Harvard Medical School and a Master of Business Administration from Harvard Business School in Boston within the same year. She completed her residency in obstetrics and gynecology (OB/GYN) at Brigham and Women's Hospital and Massachusetts General Hospital in Boston and went on to complete her fellowship in reproductive endocrinology & infertility (REI) at Brigham and Women's Hospital.
Dr. Lee is accomplished in her education and has earned many awards, including outstanding teacher of obstetrics and gynecology three years in a row at Harvard Medical School. There, she was a member of the admissions committee and also served on the trainee quality and patient safety committee at Massachusetts General Hospital. Throughout her career, she's authored nearly 30 peer-reviewed research publications, abstracts and poster presentations.
Her specialties include fertility preservation, egg donation and preimplantation genetic testing for aneuploidy (PGT-A). Her interest in reproductive endocrinology derives from the field's blend of art and science, combining a level of technological advancement that is unique in medicine with meaningful and long-lasting physician-patient relationships. Dr. Lee values her time with her patients most and loves helping them build their families.