New England Fertility Institute
1275 Summer Street, Suite 201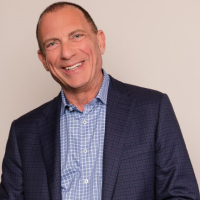 Gad Lavy, MD, FACOG, is the medical director and founder of New England Fertility, the first non-hospital-based outpatient in vitro fertilization (IVF) center in the state of Connecticut. Dr. Lavy received his training at Hadassah Medical School at Hebrew University in Israel and completed his residency at Yale University School of Medicine, where he served on the medical faculty of the Department of OB/GYN.
Prior to founding NEF in 1991, Dr. Lavy was an assistant professor in the Division of Reproductive Endocrinology at Yale University School of Medicine and served as the director of the program for assisted reproduction.
Dr. Lavy is Board Certified in Obstetrics and Gynecology and Reproductive Endocrinology. He is a medical staff member in the Department of OB/GYN at Stamford Hospital and a member of the American Society of Reproductive Medicine and the Society of Reproductive Surgeons. He is also an internationally recognized speaker and author on the topics of infertility, assisted reproductive technology (ART), gestational surrogacy, and egg donation.