Law Office of Leah Kisner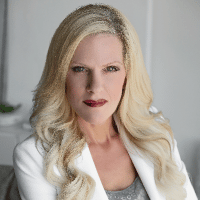 Leah Kisner has been practicing law for over 13 years. After starting her own firm in the fall of 2019, she expanded her practice from criminal trials and litigation to providing legal counsel to individuals who were either looking to start or expand their family via surrogacy, and to individuals who were looking to help by being a Gestational Carrier. Leah has an extensive litigation background in both state and federal courts. She is highly experienced in courtroom and is versed in filing petitions, motions, and proposed orders with courts.
Given her experience and background, Leah can provide you with honest, easy to understand answers regarding your surrogacy journey, regardless if you are an Intended Parent or a Gestational Carrier. Additionally, you will work directly with Leah, not an assistant or paralegal.
She is proud to be launching a program that will allow parties access to permissible case files, so that everyone involved will know in real time, 24/7 where they are at in the surrogacy journey from the legal side. Lastly, Leah works hard to ensure that you have your agreement no less than ten days from receiving documentation from Intended Parents and the Gestational Carrier. However, having personal knowledge and understanding of the emotional ups and downs of an infertility journey and the "hurry up and wait" feeling, most of the time it is sooner.