Elizabeth King, ICF, Certified Fertility Health Coach, Doula, New Parent Educator
Elizabeth King Coaching, Inc.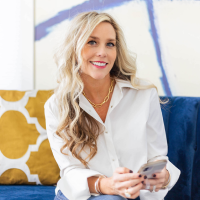 Elizabeth King is a world-renowned Certified Fertility Health Coach, Master Certified ICF Life Coach, Birth & Bereavement Doula and New Parent Educator. Her mission is to help people of all backgrounds conceive a healthy baby and carry to term. She supports clients through natural fertility, infertility, IVF, miscarriage loss, early pregnancy PTSD, and new parent support. She takes over when you walk out of the clinics doors. She helps you find support, answers, hope, and connection with someone who gets what you are going through. Fertility clients are 50-60% more likely to conceive when working on mind/body/soul connection during your fertility journey. She offers a free discovery call at www.elizabethking.com. Her practice is based in Irvine, CA and lives with her 3 boys under 3 but serves clients in over 20 counties remotely.