13 John Singer Sargent Way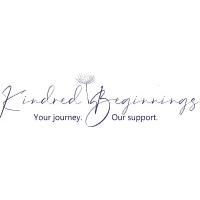 Founded in 2020, Kindred Beginnings was established to create a network of support resources for the family-building community. We aim to provide connection through personal coaching, support groups, and by providing referrals to local and national resources. Our mission is to provide support, validation, education and resources for all who are family-building.
Family-building is hard. No one tells you the impact this journey will have on your life – physically, emotionally, spiritually, financially. Women going through infertility are more likely to experience feelings of depression, isolation, and anxiety than their peers.
Our programs are designed to help clients develop a stronger relationship with themselves in mind, body and spirit. Ultimately, clients save time and money by focusing on their present goals and building the confidence needed to manage stress in a meaningful, mindful way. Clients develop a better relationship with themselves while receiving education and support, empowering them towards better resolution.