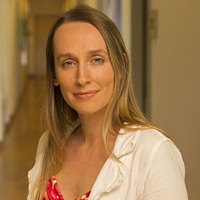 Dr. Anatte Karmon specializes in reproductive endocrinology and infertility. She joined the Fertility Institute of Hawaii after completing her training at Massachusetts General Hospital /Harvard Medical School. She is an expert at diagnosing and treating infertility and other endocrine disorders such as polycystic ovary syndrome (PCOS), recurrent pregnancy loss, and endometriosis.
Dr. Karmon has authored numerous publications on reproduction and fertility. Her award-winning research has been presented at national conferences across the country. Her most recent publications include the following topics:
* Nutrition and fertility
* Male factor infertility
* The biology of uterine fibroids
* Thyroid function and fertility
* Pregnancy after bariatric surgery
* Cultural differences in perceived etiologies of infertility
Dr. Karmon is well trained in all aspects of reproductive medicine and fertility treatment including ovulation induction, in vitro fertilization, and reproductive surgery. She believes that care is most successful when patients are regarded as equal partners.