Caleb B. Kallen, M.D., Ph.D.
1515 Market Street, Ste 1030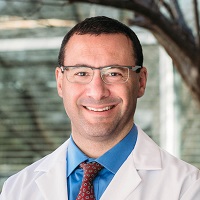 Caleb Kallen, M.D., Ph.D., FACOG, is a board certified reproductive endocrinologist at Shady Grove Fertility in Philadelphia, PA. He earned his medical degree and doctorate in philosophy (Molecular and Cellular Biology) from the University of Pennsylvania. He went on to complete his residency training in obstetrics and gynecology at the Hospital of the University of Pennsylvania in Philadelphia. Dr. Kallen completed his subspecialty training in reproductive endocrinology and infertility at Yale University in New Haven, Connecticut. Dr. Kallen served as Assistant Professor at Emory University for 7 years, followed by a position as Associate Professor at Thomas Jefferson University where he was elevated to the position of Director of the Division of Reproductive Endocrinology and Infertility. During his time as a full time academician Dr. Kallen performed NIH-funded basic biomedical research, received numerous teaching awards, and built active clinical practices. Dr. Kallen has expertise in the diagnosis and treatment of infertility, including in vitro fertilization (IVF), ovulation induction with intrauterine inseminations (IUI), donor egg treatments, endometriosis, polycystic ovary syndrome, and preimplantation genetic diagnosis. Dr. Kallen is a member of the American Society for Reproductive Medicine, the Society for Reproductive Endocrinology and Infertility, the Society for Reproductive Investigation, and the American Congress of Obstetricians and Gynecologists. Raised in West Philadelphia, Dr. Kallen is married with three children and enjoys home repair (except painting), woodworking, the NFL, cooking, and eating. Dr. Kallen is available for new patient appointments at Shady Grove Fertility's Center City and Chesterbook offices in Pennsylvania.