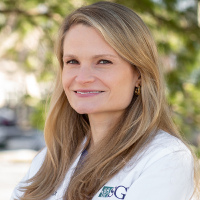 Offices:
Sibley Medical Building
5215 Loughboro Road NW, Suite 410
Washington, DC 20016
9601 Blackwell Rd., 4th and 5th Floors
Rockville, MD 20850″
Kathryn C. Humm, M.D., is a reproductive endocrinologist and infertility specialist who is passionate about working with patients to overcome infertility. Dr. Humm completed her undergraduate degree at Yale University and then earned her medical degree from Vanderbilt University School of Medicine.
She completed her residency in Obstetrics and Gynecology at Beth Israel Deaconess Medical Center, Harvard Medical School in Boston, Massachusetts where she was elected Administrative Chief Resident. During that time, she was awarded several teaching awards including the Chief Resident Prize for Excellence in Teaching.