Jennifer Hirshfeld-Cytron, MD, MSCI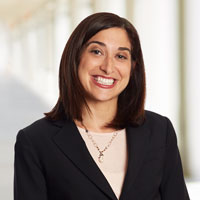 Dr. Hirshfeld-Cytron is board certified in both Obstetrics and Gynecology and Reproductive Endocrinology and Infertility and has been practicing medicine since 2004. She completed her Obstetrics and Gynecology residency at University of Chicago, and then completed her three-year fellowship in Reproductive Endocrinology and Infertility at Northwestern. Dr. Hirshfeld-Cytron's professional interests include fertility preservation, which involves preserving fertility for women facing diseases of which treatment could impair ovarian function, as well as women choosing to delay fertility for social or personal reasons.
Dr. Hirshfeld-Cytron is well published in the areas of fertility preservation and cost analysis of fertility therapies. Dr. Hirshfeld-Cytron's personal practice philosophy stems not only from her clinical expertise, but from her experience as a woman and a mother. She understands the importance of individualized, comprehensive infertility care.
Dr. Hirshfeld-Cytron works in two FCI locations: Tinley Park and Chicago/River North at 900 N. Kingsbury, Suite RW6, Chicago, Illinois 60610