Benjamin Harris, MD, M.P.H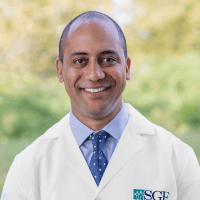 Offices:
601 Colley Ave.
Norfolk, VA 23507
9030 Stony Point Parkway, Suites 390 and 450
Richmond, VA 23235
Sarah Cannon Institute Building
7607 Forest Ave., Suite 400
Richmond, VA 23229
Benjamin Harris, MD, M.P.H, is board certified in Obstetrics and Gynecology (OB/GYN) and board eligible in Reproductive Endocrinology and Infertility (REI). Dr. Harris earned his medical degree and Master's of Public Health from the University of North Carolina at Chapel Hill. He then completed his residency training in OB/GYN at Duke University Medical Center in Durham, North Carolina, where he served as an Administrative Chief Resident. From there, Dr. Harris continued his training at Duke University Medical Center to complete his fellowship in REI. During this time, Dr. Harris was recognized for his excellence in research, education, and leadership.
Residency: Obstetrics and Gynecology, Duke University Medical Center, Durham, North Carolina
Fellowship: Reproductive Endocrinology & Infertility, Duke University Medical Center, Durham, North Carolina