Reproductive Science Center- Bay Area
3300 Webster St. Suite 404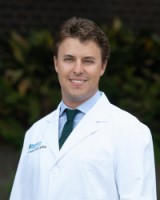 Dr. Eduardo Hariton received his medical degree from Harvard Medical School in Boston and completed his residency in obstetrics and gynecology at Brigham and Women's Hospital and Massachusetts General Hospital in Boston. He completed his fellowship in reproductive endocrinology & infertility at the University of California San Francisco. He also obtained a master's in business administration from Harvard Business School.
Dr. Hariton has earned many honors and awards throughout his educational career, including a seminal contribution for Fertility and Sterility for his thesis research using artificial intelligence in IVF. He served on multiple clinical leadership committees during his residency and fellowship, with a focus on clinical quality improvement and diversity and inclusion. He has authored more than 70 high impact research publications, abstracts and presentations. He is a member of the American College of Obstetrics & Gynecology, the American Society for Reproductive Medicine and the Pacific Coast Reproductive Society.
His special interests include the use of innovative technology such as artificial intelligence to improve IVF outcomes. As medicine is ever evolving, Dr. Hariton knows the importance of staying current and offering the most innovative, evidenced-based treatments. Additional areas of focus include polycystic ovary syndrome (PCOS), recurrent pregnancy loss, egg freezing, diminished ovarian reserve and uterine fibroids.