Katherine Hannon, LCPC, LPC, NCC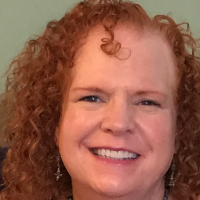 Office Addresses:
8120 Woodmont Avenue, Suite 205
Bethesda, MD 20814
2998 Eskridge Rd
Fairfax, VA 22031
Finding a therapist who is a great match is essential when you turn to counseling to help build or grow your family. You likely feel stressed, depressed, or isolated as you have encountered setbacks. I help individuals and couples experiencing infertility, coping with pregnancy loss, considering third-party reproduction or adoption, or deciding to live child-free. I have more than 20 years working with RESOLVE, and am a member of the American Society for Reproductive Medicine Mental Health Professionals Group. We will work as a team as I teach you to make challenging decisions, manage stress, enhance your relationship, heal from loss, and manage symptoms of depression and anxiety.
I am experienced working with: *explained/unexplained infertility * male/female factors * secondary Infertility * third-party options like donor egg, donor sperm, embryo adoption * surrogacy * adoption * miscarriage * infant loss * pregnancy and parenting after infertility * high-risk pregnancy * multiple gestation (twins, triplets) * pregnancy reductions * GLBT family building * single motherhood * living child-free.
I conduct psychological evaluations for intended parents using sperm donors, egg donors, donor embryo or surrogates.
When you are facing fertility challenges, your whole life is affected. You are probably struggling with multiple losses or indecision around treatment options. You may experience relationship difficulties with partners, friends, and family. I will create a safe environment so you can heal, grow, and reach your goals.