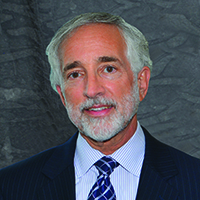 Additional Location:
1175 West Broadway, Suite 24
Hewlett, NY 11557
Richard V. Grazi, MD, FACOG is the Director of the Division of Reproductive Endocrinology and Infertility at Maimonides Medical Center and founder of the GENESIS program. Dr. Grazi has published and lectured extensively on clinical and ethical issues related to reproductive medicine. He has been repeatedly named by New York Magazine as one of the Best Doctors in the New York Metropolitan Area., and Castle Connolly yearly recognizes Dr. Grazi as one of America's Top Doctors.
Dr. Grazi received his medical degree from the SUNY at Buffalo School of Medicine; completing his internship and residency in obstetrics and gynecology at the New York University Bellevue Hospital Medical Center. He finished his postdoctoral fellowship in reproductive endocrinology at the UMDNJ New Jersey Medical School. Dr. Grazi is an Associate Clinical Professor of Obstetrics, Gynecology and Reproductive Sciences at SUNY Downstate School of Medicine, and a fellow of the American College of Obstetrics and Gynecology, the American College of Surgeons and the Society of Reproductive Surgeons.
Dr. Grazi serves on RESOLVE's Physicians Council. Read why Dr. Grazi chooses to personally support RESOLVE at www.resolve.org/fundraising–partnerships/why-donate/physicians-council.html.