Reproductive Medicine Associates of New York at CareMount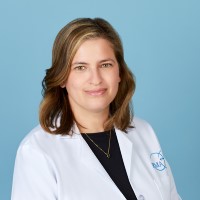 Offices:
311 North Street, Suite 310
White Plains, New York 10605
360 North Bedford Road
Mount Kisco, New York 10549
Rachel Gerber, MD, is a reproductive endocrinologist and infertility specialist at RMA of New York. In addition to her medical expertise, Dr. Gerber prides herself on treating every patient with compassion, empathy, and respect. She is a distinguished clinician and researcher, having presented numerous abstracts at national conferences and publishing in the top journals of the field. Her current research focuses on using the national database of assisted reproductive technology (SART) to understand the neonatal benefits of single embryo transfer and optimization of ovarian stimulation in IVF. Dr. Gerber was named a SuperDoctor Rising Star in 2021.