Genesis Fertility & Reproductive Medicine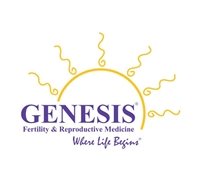 Offices:
6010 Bay Pkwy, Suite 501
Brooklyn, New York 11204
808 8th Avenue
Brooklyn, New York 11215
107-21 Queens Boulevard
Forest Hills, New York 11375
1855 Richmond Avenue
Staten Island, New York 10314
1175 West Broadway, Suite 24
Hewlett, New York 11557
Building families over 30 years, GENESIS Fertility & Reproductive Medicine is the Division of Reproductive Endocrinology and Infertility at Maimonides Medical Center with five offices in Brooklyn, Queens, Staten Island and Long Island. Open 365 days a year, GENESIS offers cutting-edge, comprehensive care for patients with fertility issues. Treatment plans may range from simple medical therapy to surgery to advanced assisted reproductive technologies. The suggested treatment is always designed to meet the specific needs of each couple. GENESIS has its own Oncofertility program for cancer patients wishing to preserve their fertility. The staff at GENESIS includes seven reproductive endocrinologists, a urologist with special expertise in male infertility, two nurse practitioners plus a large team of nurses with special certification in reproductive medicine, a genetics counselor, a clinical psychologist with expertise in infertility counseling, a PhD-led team of embryologists and a large support staff, all focused on the special needs of couples and individuals in need of fertility care. At GENESIS our mission is to help patients realize the dream of parenthood.