Ronald F. Feinberg, MD, PhD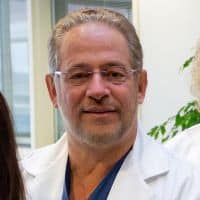 Dr. Ronald F. Feinberg is a board certified reproductive endocrinologist and physician scientist, who serves as Chief Medical Officer and Medical Director of IVF Programs at RADfertility. Dr. Feinberg has been caring for patients with reproductive and family building challenges for over 25 years and is one of the founding partners at RADfertility.
Under Dr. Feinberg's guidance, RADfertility's multi-year commitment to single embryo transfer and preimplantation genetic testing has achieved safer, healthier pregnancies and nationally-recognized success rates. His background and efforts in translational and clinical research have focused on the key "seeds and soil" issues of assisted reproduction that promote healthy embryo-endometrial implantation. As IVF Director of RADfertility, he led efforts toward 100% single embryo transfer in the practice, and has utilized RADfertility's outcomes to advocate for fertility care legislative insurance mandates in Delaware.In addition, Dr. Feinberg has co-authored hundreds of journal articles, book chapters, and national presentations.
Offices:
Eden Hill Medical Center
200 Banning Street, Suite #240
Dover, DE 19904
4735 Ogletown-Stanton Road
MAP 2, Suite 3217
Newark, DE 19713
Silverside Medical Center
2700 Silverside Road, Suite 2A
Wilmington, DE 19810