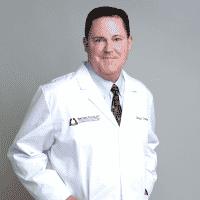 Offices:
Tampa:
2700 W Martin Luther King Blvd, Ste 200
Tampa, FL 33607
Winter Garden:
2200 Fowler Grove Boulevard, Suite 260
Winter Garden, FL 34787
After proudly serving 16 years in the U.S. Air Force, Dr. Daniel Duffy successfully began practicing his sub-specialty of reproductive endocrinology in private practice beginning in 2002. Prior to 2002, Daniel Duffy spent eight years at Keesler Air Force Base supervising resident education and providing care to Air Force Patients. Dr. Duffy first completed Medical School at USUHS and then his OB/GYN Residency at Wright State University in Dayton Ohio. Dr. Duffy obtained training in his second specialty, Reproductive Endocrinology, at the University of Southern California. Duffy is currently Board certified in both OB/GYN and REI. This personable and talented doctor maintains a keen interest and up to date medical skills in Ovulation Induction, Endometriosis, and PCOS.
In addition, Dr. Duffy has extensive surgical expertise in advanced laparoscopic and hysteroscopic surgery, including the DaVinci Robotic Surgery system. He provides surgical services for patients with complex uterine anomalies, including uterine fibroids and severe endometriosis. Dr. Duffy has been named a Top Doctor for North Florida in both areas of his specialties.