Susan Conway, MD, MPH, MMSc, FACOG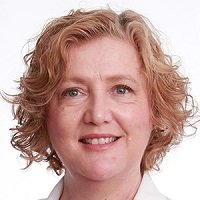 A native of California, Dr. Conway earned her medical degree from Emory University in Atlanta, GA, in 1993 and subsequently trained at the University of New Mexico Health Science Center in Albuquerque, NM, for her Obstetrics and Gynecology internship and residency followed by fellowship training in Reproductive Endocrinology and Infertility at the University of Vermont College of Medicine.
In addition to her medical degree, Dr. Conway also holds a Masters of Medical Science in Clinical Microbiology and a Masters in Public Health from Emory University. She has published numerous articles and abstracts on the subjects of infertility, in vitro fertilization, endometriosis, and ectopic pregnancy.
Dr. Conway is a member of ACOG (American College of Obstetricians and Gynecologists) , ASRM (American Society for Reproductive Medicine), Society for Reproductive Endocrinology & Infertility, and the European Society for Human Reproduction & Embryology.