Jasmine Chiang, MD, FACOG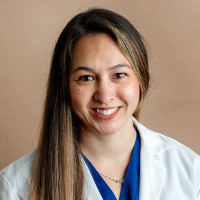 Dr. Jasmine Chiang received her undergraduate degree from Cornell University, where she obtained a B.A. in Biological Sciences with a concentration in Nutrition. She achieved her M.D. at Tufts University School of Medicine. She completed her OBGYN residency at Maine Medical Center, where she received the Award for Excellence in Ambulatory Obstetrics and Gynecology. She then completed her fellowship in Reproductive Endocrinology & Infertility at University of Alabama at Birmingham. Her areas of interest are infertility, ovulation induction, intrauterine insemination, IVF, fertility preservation, and recurrent pregnancy loss.
Dr. Chiang has presented her research on the hormonal response to exercise at the national conference for the American Society for Reproductive Medicine in 2016. Her recent research on the role of mitochondria in ovarian aging will be featured at a national conference in 2020.
Dr. Chiang is a skilled reproductive endocrinologist and strong patient advocate. Her philosophy is goal-oriented while establishing a culture of openness, wellness, and compassionate care. She integrates patient values, clinical evidence, quality, and safety to achieve the best possible outcomes for her patients.