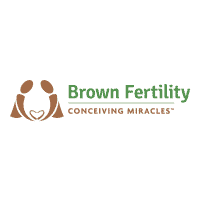 Offices:
Daytona:
1890 LPGA Boulevard, Suite 160
Daytona Beach, FL 32117
Gainesville:
6440 W Newberry Rd, Ste 111
Gainesville, FL 32605
Jacksonville IVF Center:
8149 Point Meadows Way
Jacksonville, FL 32256
Jacksonville South:
14540 Old St. Augustine Rd., Bldg 2 Ste. 2497
Jacksonville, FL 32258
Melbourne:
129 W Hibiscus Blvd, Ste A
Melbourne, FL 32901
Ocala:
1800 SE 17th St, Ste 300
Ocala, FL 34471
Orlando:
Montclare Medical Centre
70 W. Gore St., Suite 202
Orlando, FL 32806
Tallahassee:
1405 Centerville Rd, Suite 4200 Dogwood Blg.
Tallahassee, FL 32308
Tampa:
2700 W Martin Luther King Blvd, Ste 200
Tampa, FL 33607
Tampa North:
5380 Primrose Lake Circle
Tampa, FL 33647
Winter Garden:
2200 Fowler Grove Boulevard, Suite 260
Winter Garden, FL 34787
Founded by Dr. Samuel E. Brown, Brown Fertility is a comprehensive fertility clinic offering patients exceptional results through personalized care and world-class treatment plans. Brown Fertility offers fertility services that range from basic evaluation and testing to advanced procedures and treatments. With a combined 100 years of experience, and the management of more than 20,000 cycles, the providers at Brown Fertility consistently achieve success rates above the national average. From Brown Fertility is dedicated to Conceiving Miracles.