145 Palisade St., Suite 216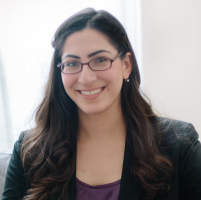 Shara M. Brofman's work centers around reproductive psychology, including supporting people before, during, and after infertility. She supports families built through ART, including related to IVF, genetic testing, third-party reproduction, and fertility preservation, as well as adoption. She also supports people through pregnancy, birth, NICU experiences, the postpartum period and adjustment to parenting, birth trauma, termination, and pregnancy loss. She provides assessment and support for adults struggling with depression, anxiety, grief and loss, trauma, relationships, career and social pressures, and life transitions. She welcomes people representing diverse backgrounds, identities, and family structures.
Dr. Brofman's therapeutic style is warm, active, and down to earth. She teaches educational workshops, runs trainings, gives talks, and provides consultation in reproductive mental health. She previously served on the faculty at Teachers College, Columbia University, where she built and taught a master's level course on perinatal mental health.