Tara Brandner DNP, FNP-C, Fertility Coach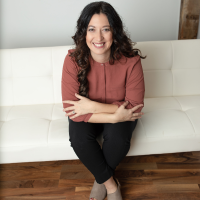 Dr. Tara Brandner works as an experienced North Dakota-based doctorate family nurse practitioner and now a fertility coach with patients worldwide. She received her master's and doctorate degree from George Washington University and has received an additional certification through the American Society of Reproductive Medicine (ASRM).
After enduring a long road through infertility followed by a traumatic pregnancy, she turned her hurt into hope for others. Tara offers a personalized approach to infertility care to help you get unstuck and avoid the fertility journey's common pitfalls. In addition, she provides services for a peaceful pregnancy after infertility. She has combined her experience as a healthcare professional and personal struggle to help navigate infertility couples through their family building path.