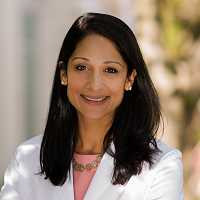 Offices:
5445 Meridian Mark Road, Suite 270
Atlanta, GA 30342
2061 Peachtree Rd. NW, Suite 350
Atlanta, GA 30309
Pavna Brahma, M.D., FACOG, is a board certified reproductive endocrinologist. She earned her medical degree and completed her residency training in Obstetrics and Gynecology at the University of Michigan. Dr. Brahma completed her fellowship in Reproductive Endocrinology and Infertility at Emory University. Dr. Brahma has practiced in Atlanta for over 10 years and has extensive experience in assisted reproductive technologies. Her clinical interests include optimizing outcomes in patients with diminished ovarian reserve, advances in vitro fertilization, recurrent pregnancy loss, fertility preservation, and polycystic ovary syndrome. Dr. Brahma has produced several publications and research presentations in the fields of endocrinology, infertility, and reproductive immunology. She is a fellow of the American Congress of Obstetrics and Gynecology and a member of numerous medical organizations. Dr. Brahma will be seeing patients at Shady Grove Fertility's Atlanta-Northside and Buckhead-Piedmont locations.