Deborah E. Anderson, PHD, RYT, TCTSY-F
Deborah E. Anderson, PHD, RYT, TCTSY-F
15233 Ventura Blvd, Suite 1202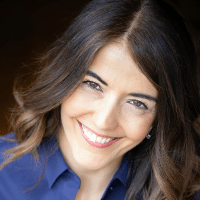 Individual and couples therapy for fertility-related challenges, as well as a support group (see info below).
Navigating the Fertility Journey A Comprehensive Mind/Body Program & Support Group (currently virtual)
This weekly comprehensive Fertility Yoga & group support class incorporates Western and Eastern mind-body medicine tools to help you better navigate the emotional components often present along the fertility journey, as well as to optimize physical well-being and fertility.
Tools/topics include: how to engage your Relaxation Response, understanding thought-emotion-body link and how to modify "unhealthy' patterns, breath work, meditations/visualizations, fertility yoga poses, education on optimizing health and hormone balancing, and the Fertility Ball Method® (a self-acupressure system for calming and balancing the body). These classes are co-taught by Health Psychologist and Registered Yoga Teacher, Deborah Anderson, PhD, and Certified Yoga Therapist, Wendy Obstler.
You must pre-register for the classes.
This is a professionally-led support group.
Contact: Deborah Anderson, PhD at 818-235-2158 or visit: https://www.soulfulconceptions.com/fertility-yoga-group-support to sign-up online.
RESOLVE Professionally-led Support Group Leader