Announcing the Emcees for RESOLVE's Night of Hope Gala: Chloe Melas and Kellee Stewart
September 29, 2022
|
Blog
RESOLVE: The National Infertility Association is pleased to announce Chloe Melas and Kellee Stewart are the emcees for the 2022 Night of Hope, the organization's premier fundraising gala.
RESOLVE is thrilled to welcome our talented and passionate emcees to bring the Night of Hope back in-person to celebrate the Hope Award honorees.
Meet our Night of Hope Emcees:
Chloe Melas, Entertainment Reporter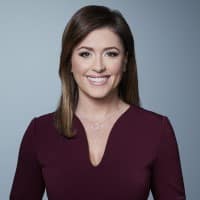 "I cannot wait to take the stage and co-host Night of Hope. I believe sharing my fertility journey is one of the greatest purposes of my life. I look forward to shining a light on the many people of RESOLVE that help dreams come true." – Chloe Melas, CNN
Chloe Melas is an entertainment reporter for CNN, covering all things entertainment and Hollywood for the network across platforms. Melas is based out of CNN's New York bureau.
In addition to her breaking news coverage of the entertainment industry, Melas has done extensive reporting in the #MeToo era, reporting exclusively on sexual harassment and misconduct allegations on high profile figures, including Kevin Spacey, Harvey Weinstein, and Morgan Freeman.
Before joining CNN, Melas spent nearly seven years at HollywoodLife, where she was a senior entertainment reporter. She launched the site in 2009 with Bonnie Fuller. In 2013, Chloe became one of the co-hosts of VH1's hit morning show, The Gossip Table. And prior to HollywoodLife, she was a News Assistant for CNN.
Melas is a graduate of Auburn University, where she majored in Radio, TV & Film. She grew up in Dallas, TX, and Atlanta, GA, and resides in Manhattan with her husband and son.
Kellee Stewart, Actor, Writer, Producer
"I've been running in these fertility streets for years looking for my Night of Hope. So glad I finally found it!" – Kellee Stewart 
Kellee Stewart is an actress and self-proclaimed egg advocate who created "Warrior Wednesdays," a LIVE IG talk show, during lockdown in 2020. After preserving her fertility, Kellee learned how little she knew about reproductive health and made it her mission to create a platform where physicians and passionate patients gather weekly to have transparent and often emotional conversations about everything from fibroids, endometriosis, IVF, and MRKH just to name a few.
As a woman of color, Kellee became focused on speaking to communities often left out of the national conversation about infertility and debunking the myths surrounding Black and Brown men and women facing challenges in building families. As an actor and writer, Kellee has been on our tv and movie screens in All American, Guess Who, Hot Tub Time Machine, and the upcoming Netflix comedy Obliterated. She proudly shared her egg freezing journey in the 2021 OWN Network documentary Eggs Over Easy by director Chiquita Lockley.
As the organization that supports and provides a voice for all people challenged in their family building journey, RESOLVE established the Hope Awards to recognize professionals, companies, volunteers, and influential people who truly impact those struggling to build a family. The Hope Awards will be presented at the Night of Hope gala on November 14, 6:00-10:00 PM ET at Capitale, New York, NY.
For more information regarding Night of Hope sponsorships and tickets and the Hope Award honorees, visit www.resolve.org/nightofhope.
RESOLVE gratefully acknowledges the 2022 Night of Hope Sponsors: CooperSurgical, Inc., EMD Serono, Ferring Pharmaceuticals, Organon, Progyny and US Fertility.